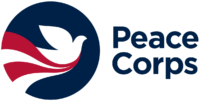 Запрос коммерческих предложений
Закупка смартфонов
Корпус Мира США в Кыргызской Республике
Телефоны | Планшеты | Аудио и видео оборудование | Аксессуары
---
Peace Corps intends to offer a contract for Smartphones as stated  below.
Samsung S10 (SM-G973F/DS) Unlocked, Dual SIM, 128 GB
Quantity – 25
Interested vendors should submit a quote for the Cell Phones to the below address only no later than August 15, 2020:
Email: kg01-Procurement@peacecorps.gov
Name: Dinara Keldibaieva, Contracting Officer
Address: 304 Chokmorov str., Bishkek; Tel: 0555 756 134
Offers received after the closing date will not be accepted. 
All inquiries regarding the technical requirements, please direct to Turat Kasenov, IT Specialist
Email: tkasenov@peacecorps.gov
Contact Phone:  +996 312 650-494 (ext. 1300)
---
A. Price/Period of Performance:  
Cell Phones
Equipment Unit Quotes shall be a Firm Fixed-Price, and inclusive of all taxes (VAT) and any administrative or overhead costs.
B. Peace Corps Payment Schedule and Terms
Supplier will receive payment in Kyrgyz Soms in approximately 30 days via Bank transfer / or credit card only after delivery and acceptance of Smartphones and receipt of valid/accurate invoice. No advance payment.
Award may be made to other than the lowest priced quote. The award will be made to the vendor that offers the best value. 
C. Instructions to Vendors:
Return completed and signed RFQ by due date as follows:
Fill in prices in details by items required.

List/state any other terms or items not requested in the RFQ that is believed would benefit Peace Corps and would improve consideration for selection.  These terms/items must not increase the prices

quoted.