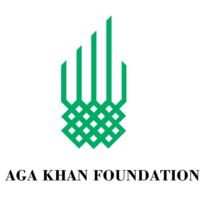 Конкурс
Design a Youth Entrepreneurship Skills (YES) Package
Фонд Ага Хана
Исследование | Опрос | Анализ | Проекты | Оценка
---
Job Description
Type of Contract: Procurement Time Frame: October 2020-February 2021Location: Tajikistan and the Kyrgyz Republic (Work will be done remotely)
Local Impact OverviewWorking together through a co-created, co-funded, and community-centered agreement, AKF and USAID will implement Local Impact, a multi-year, multi-sector, multi-country partnership to achieve transformational development outcomes. Local Impact is a Leader with Associates (LWA) award that will work with communities to:
1. catalyze inclusive economic growth and ensure basic livelihoods;
2. enhance infrastructure and access to basic services with a focus on clean energy;
3. enhance the capacity of citizens and local institutions; and
4. promote pluralism and social cohesion.
Under Local Impact, AKF and USAID will engage locally, regionally, and globally and align on shared priorities. Once priorities are identified, AKF and USAID will begin identifying and defining the problem and co-creating the solutions with key stakeholders including local communities, the private sector, local governments, and other donors and relevant partners. Through the co-creation process, AKF will utilize human-centered design tools and processes such as design research (including existing studies, reports, and data) and prototyping and testing solutions directly with users. Through this process, Local Impact will mobilize communities, tap into existing productive efforts at the grassroots level, scale programming on the ground, address drivers of unproductive social behavior, and draw out the entrepreneurial spirit and strengths of civil society and the private sector. AKF has a historical presence and deep understanding of the social and economic dynamics within the communities in which we work.
Before moving to scale, AKF and USAID will work with the target audience to ensure the solutions work. By piloting, testing, and iterating, AKF and USAID will learn quicker and fail faster, in the way that enterprises iterate solutions to problems that emerge for faster scaling. By learning what doesn't work through testing and piloting, the result is far more likely to be sustainable and achieve the intended goals. For the pilot, testing, and iteration phase, AKF, USAID, and relevant stakeholders—together—can either propose an Associate Award with funding clearly identified from a Mission, or they can call on a pilot pool under the Leader Award to test the solution.
Purpose and Scope of WorkAKF believes that young women and men from rural and disadvantaged backgrounds can succeed in the fast changing world of work when they have access to marketable skills, digital literacy and transition-to-work support; when employers are involved in training design and committed to the recruitment of youth from marginalized backgrounds, driven by shared value; and when young entrepreneurs, youth employers, and creative co-working spaces / clusters, are supported in innovative professions and digital industries.
AKF's investment in the skills of the future framework focuses on:
Promoting 'digital literacy' for a global economy through the provision of essential digital skills (e.g. mastery of computer-based tools, literacy of e-work platforms, and proficiency of global languages such as English) and advanced skills (e.g. coding, programming) to meet the demands of digitally enabled Small and Growing Businesses (SGBs), large scale employers, and local and global digital work platforms (e.g. Freelancer.com; Upwork.com). It will also support non-IT skills (e.g. accounting, languages) that constitute a growing part of the Business Process Outsourcing (BPO) world of work.
Advancing high-demand vocations and expanding professions by developing and delivering highly practical, flexible and short cycle training programs in high-demand trades and expanding professions (e.g. in healthcare, hospitality), identified by the trends in the future of work and contextually relevant game changing investments (e.g. Belt and Roads Initiative). These training programs will have strong employability skills and transition support components (e.g. soft skills, internships, job readiness) and where relevant, entrepreneurship support.
Supporting school-based skills programs aimed at developing and augmenting foundational skills, values and attitudes that are critical to thrive in the fast-changing world of work. Ranging from a focus on resilience, the importance of mindset or the value of the 4Cs of critical thinking, creativity, communication and collaboration, all of these conceptual tools address the importance of preparing students for success in their life. Digital skills and entrepreneurship bootcamps in schools and colleges will be supported to prepare youth for advanced learning and work readiness, leveraging virtual and blended learning platforms for greater access.
Scope of WorkAKF is looking for a consultancy to develop the YES program package, which through a hands-on entrepreneurship experience will build 21st century skills that underpin the knowledge, competencies, attitude, and work habits for youth to succeed in a changing world of work. Specific tasks for the consultant include:
a) Conduct a desk review of existing resources and programs that have focused on supporting YES development to identify good practices.
b) Consult AKF (including MSDSP and Accelerate Prosperity) on relevant YES programs undertaken in Tajikistan and Kyrgyzstan (e.g. UpShift) for context relevant experience.
c) Develop and present a draft conceptual framework for the YES program package based on the findings.
d) Design and present the draft YES program package to AKF
e) Advise the AKF teams as they deliver and test the draft YES program package in Kyrgyz Republic and Tajikistan.
f) Refine, review and finalize the YES program package based on feedback, delivery and test of the program package by AKF.
g) Deliver a TOT training for a set of Master Trainers.
Time Frame and Deliverables for the consultancyTime Frame: The consultancy will be expected to work from October 2020 to February 2021. The number of days of the consultancy will be discussed during the interview.
The consultancy is expected to complete the following 6 deliverables:
1. Plan the process of developing the YES program package. Provide a short inception document to outline the plan and the timeline for achieving the deliverables.
2. Report and presentation of the key findings from the review and synthesis of existing resources and programs that have focused on supporting youth entrepreneurship and employable skills development.
3. Draft conceptual framework for the YES program package that will define the key principles of YES programs, objectives, approach and expected outcomes (e.g. connection between the YES program and desired 21st century skills and capabilities).
4. Draft version of YES program package. This should include detailed manual, facilitator guide, participant assessment, related materials).
5. Finalized version of the YES program package.
6. Deliver TOT training for master trainers on the YES package. The TOT training for the Master Trainers will also be delivered virtually.
Travel, Accomodation and Technical SupportGiven the current travel restrictions in place, the consultancy will be expected to work remotely and be in touch remotely with the respective global and local stakeholders involved in YES program package development. The TOT training for the Master Trainers will also be delivered virtually. The consultancy will be supported by AKF's platforms to assist in virtual consultations, meetings and workshops.
QualificationsAKF anticipates that this consultancy will be carried out by an organization, individual, or a firm. The entity will specialize in:
· Experience in designing and delivering entrepreneurship and 21st century skills framework and programs for youth in developing countries. Experiences in designing and delivering trainings virtually and in-person;
· Experience developing ToT for Master Trainers;
· Familiarity with and understanding of Tajikistan and the Kyrgyz Republic is a plus;
· Excellent English writing and presentation skills;
· Experience of working with development agencies including donors and implementing partners;
· Experience with USAID is a plus; and
· Designing dissemination products for multiple audiences.
How to ApplyOrganizations, individuals or firms meeting the above criteria are invited to submit their applications in English in electronic form (Word/Excel documents) and include the following elements:
1. A technical proposal that explains the approach to the proposed work including any relevant comments and observations on the terms of reference
2. Evidence of institutional capacity of the applicant institution, as reflected in past achievements and publication track record, and key staff proposed to carry out similar tasks;
3. A detailed financial proposal submitted as a separate (excel) file that provides breakdown of costs and overall amount requested with a budget not to exceed $55,000.
4. Other relevant documents such as disclosure of conflicts of interest and valid registration licenses.
5. DUNS and SAM Registration, if completed. If not, AKF will work with the selected vendor to obtain these.
Tenders must be submitted to the following email address: HUMANRESOURCES.AKFUSA@AKDN.ORG with the subject line "Local impact YES Package" by no later than September 30, 2020.
About the Organization
ABOUT Aga Khan Development Network (AKDN) and AGA KHAN FOUNDATION (AKF) USAFounded and guided by His Highness the Aga Khan, the Aga Khan Development Network (AKDN) brings together a number of development agencies, institutions, and programs that work primarily in the poorest parts of Asia and Africa. A central feature of the AKDN's approach to development is to design and implement strategies in which its different agencies participate in particular settings to help those in need achieve a level of self-reliance and improve quality of life. While each agency pursues its own mandate, all of them work together within the overarching framework of the Aga Khan Development Network so that their different pursuits can interact and reinforce one another.
One of the specialized agencies of the AKDN is the Aga Khan Foundation (AKF), which brings together human, financial, and technical resources to address some of the challenges faced by the poorest and most marginalized communities in the world. Special emphasis is placed on investing in human potential, expanding opportunity and improving overall quality of life, especially for women and girls. AKF works in an integrated way in primarily in six areas: Agriculture and Food Security; Economic Inclusion; Education; Early Childhood Development; Health and Nutrition; and Civil Society. The Foundation is largely a field-based organization with program units located in Afghanistan, Bangladesh, Egypt, India, Kenya, the Kyrgyz Republic, Madagascar, Mali, Mozambique, Pakistan, Portugal, Russia, Syria, Tajikistan, Tanzania, and Uganda—with resource mobilization offices in Canada, the United Kingdom, and the United States and headquarters based in Geneva, Switzerland.