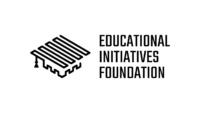 Запрос на выражение заинтересованности
Monitoring expert
Educational Initiatives Foundation
Исследование | Опрос | Анализ | Проекты | Оценка
Юридические и консультационные услуги | Услуги экспертов и специалистов
---
Summary of Position
The main purpose of this position is to conduct comprehensive monitoring and learning activities of Educational Initiatives Foundation projects and to a limited extent contribute to research and evaluation.
Qualification requirements 
Minimum requirements for this position include:
Post-graduate qualification in education, social science, statistics or related field. Degree in sociology and anthropology is highly desired.

Good understanding of project monitoring process, basic knowledge in evaluation.

At least one-year experience with research, including/or in data collection and data processing. 

Working knowledge of Excel and experience in using database, knowledge, and experiences using software programs; online databases are a big asset.

Good oral and writing skills in English, Kyrgyz and Russian.

Flexibility and ability to travel to the target  communities in Kyrgyzstan.
---
Duties
Monitoring
Prepare monitoring plans for Educational Initiatives Foundation projects.

Develop monitoring tools and apply to ensure that activities are in line with the monitoring plan.

Collect and process the project data. 

Perform quality assurance functions during data collection, entry and storage for monitoring purposes.

Manage monitoring database specific to project needs for aggregation of monitoring data.

Ensure that the monitoring data is timely processed and stored
 Evaluation
Support the Program Manager in development and review of data collection tools/plans for evaluation studies.

Conducting assessment studies/analysis of activity based quarterly results, annual, mid-term and final evaluation reports

Translation of data collections tools (English, Kyrgyz and Russian)
 Reporting
Prepare monitoring reports.

Revise monitoring plans and reports of the implementing team of the EIF.

Coordinate data processing of research projects and evaluation studies.

Contribute to educational programs by participating in documentation of lessons learnt and best practices.

Prepare an internal memo for the project, and newsletters on a quarterly basis to share the project's ongoing achievements. 
 Capacity building
Provide M&E training and meetings to staff and partners as necessary.
Conditions
---
To apply, interested candidates should:
Send a cover letter and current resume in English to office@eiffound.com with the subject line: "DM&E Officer" by November 1, 2020.  
Please include the following in your cover letter:
Minimum daily rate or current salary
Projected start date
Where you found this posting
We are looking to fill this position with the right candidate. Only applicants invited for an interview will be contacted. 
Contact number +996703223221 Meerim Abdrakhmanova.
About Educational Initiatives Foundation. 
Educational Initiatives Foundation of Kyrgyz Republic is a non-profit foundation that contributes to the development of a comprehensive new generation of Kyrgyzstan through the organization and implementation of educational projects.
We believe our youth can become globally competent students equipped with specific hard and soft skills to compete in a global job market.
The foundation began its activities in 2018, and was officially registered in February 2020.
The EIF's activities are governed by strategic decisions and recommendations Of the Supervisory Board appointed by the Charter of February 19, 2020 and is carried out in close cooperation with partners representing government institutions, non-governmental, international and business organizations.