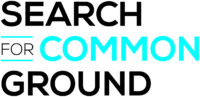 Тендер
Project Audit
Search for Common Ground in Kyrgyzstan
Бизнес | Финансовые и банковские услуги | Страхование | Аудит
---
Search for Common Ground in Kyrgyz Republic invite your company to participate in the tender for the provision of comprehensive project audit services for the project called #JashStan "Support the next wave of youth peace leaders", is funded by the United Nations Peacebuilding Fund (UN PBF). Total project budget is $950,538 USD.
---
Qualification requirements
EVELUATION CRITERIA: To provide a wide range of audit related services in the most expeditious manner consistent with the best interest of SFCG and using its best professional skills and judgment to obtain such audit related services at the lowest cost to SFCG and in an efficient manner.
THE SERVISES TO BE FURNISHED BY THE AUDITING COMPANY.
To provide the Executor with the financial statements of the #JashStan "Support the next wave of youth peace leaders" project financing by UN PBF for the period from 21st of January 2019 until 30th of November 2020 including the following:
Statement of sources and uses of funds;
Verification of expenses (50%)
Explanatory Notes with the Notes for the financial statement no later than February 28, 2021
Conditions
To confirm your participation in the tender process please email nkaldybaeva@sfcg.org, Nargiza Kaldybaeva (Grants officer).
Bids will not be accepted after hours 23:59 of the 10th of November, 2020.
---
DOCUMENTATION TO BE SUBMITTED
To facilitate the needs of the Tender Panel in the evaluation process, all proposals submitted must follow the following format. Failure to supply all or any part of the requested information in the required format may result in a proposal being excluded from the evaluation process.
Section 1
Background information on your company.
Section 2
Details of previous experience of providing project audit services to the public sector, the voluntary sector and the governmental sector.
Section 3
Price. Please confirm the fee (inclusive of expenses, excluding VAT) which your company will levy.
Applicants interested and qualified may request complete information about the offer at the SFCG office on 103 Ibraimov Str., 720021, Bishkek, Kyrgyz Republic.
Tel: (+996 312) 913 045, Fax: (+996 312) 913 045 Nargiza Kaldybaeva (Grants officer)  mobile phone: (+996 555) 740008.
---
About company
The Organization
Search for Common Ground (SFCG) is an international non-profit organization that promotes peaceful resolution of conflicts. With headquarters in Washington, DC and a European office in Brussels, Belgium, SFCG's mission is to transform how individuals, organizations, and governments deal with conflict – away from adversarial approaches and toward cooperative solutions. SFCG seeks to help conflicting parties understand their differences and act on their commonalities. With a total of approximately 700 staff worldwide, SFCG implements projects from 55 offices in over 34 countries, including in Africa, Asia, Europe, the Middle East, and the United States.  The organization is an exciting and rewarding place to work, with dedicated and enthusiastic staff.
SFCG has established a program in Kyrgyzstan in 2012 and works on religion and peacebuilding, conflict sensitive journalism initiatives with youth, media, government agencies, informal religious leaders and women's groups across the country.
We are Searchers.
We are over 700 strong worldwide. We believe in our mission to end violent conflict.
It's our purpose – our call to action.
A Searcher understands our vision of a world where:
Differences stimulate social progress, rather than precipitate violence
Respect for and cooperation with those we disagree with is considered the norm
A Searcher is a dedicated, enthusiastic and passionate individual, committed to our values.
Shared Humanity. Empathy. Impartiality.  Inclusivity. Courage.  Hope. Humility. Audacity.
You will be joining highly motivated Searchers with a good team spirit and through commitment and dedication, have opportunities to grow.