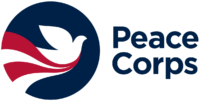 Конкурс
Public Relations Coordinator/Executive Assistant
US Peace Corps in Kyrgyz Republic
Юридические и консультационные услуги | Услуги экспертов и специалистов
---
US Peace Corps in Kyrgyz Republic is seeking a dynamic person to fill the position of Public Relations Coordinator/Executive Assistant. The Public Relations Coordinator/ Executive Assistant (PR Coord/Exec Asst) supports Peace Corps Kyrgyz Republic and the Country Director in establishing and maintaining communication with key stakeholders, especially government ministries. This position is also responsible for identifying and designing key reports and promotional items used for partner relations. The PR Coordinator/ Executive Assistant is also responsible for ongoing communications with stakeholders and the broader public including social media and the website.
---
Required Skills and Experience
Minimum:
Education: Minimum Bachelor's Degree
Experience: Three years of demonstrated experience providing administrative/protocol/social media/customer service or other kinds of support for an international, governmental or nonprofit organization(s). Strong computer and social media skills including demonstrated proficiency in Outlook, Excel, Microsoft Word, Moviemaker, Databases and PowerPoint, Facebook, Twitter and Instagram. Photography skills preferred.
Language: Fluent in English, Kyrgyz and Russian. Ability to communicate at a high level (both oral and written) in English, Kyrgyz across multiple levels of contacts.
Desired Skills and Experience:
Experience managing or coordinating projects requiring multi-tasking, prioritization of duties and meeting various deadlines.
Strong interpersonal skills and the ability to deal with a diverse range of people, especially across cultures.
Experience with software (other than those listed above) for editing photos, video and audio content.
Knowledge of community and educational development will be considered as asset.
Experience working with government authorities.
Additional Requirements:
Ability to travel (10-15 % of the time) throughout the Kyrgyz Republic.
---
Application form and job description are available at the Peace Corps website: www.peacecorps.gov/kyrgyz-republic/contracts
Your applications (Form SF 171) in English must be received by Peace Corps by 5:00 pm on 24 December 2020 to kg01-Procurement@peacecorps.gov .
As your application e-mail subject, please write: "PR Coordinator/Executive Assistant"
Due to the current situation regarding COVID, we are not accepting paper applications at this time.
Only shortlisted candidates will be contacted.