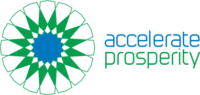 Конкурс
Finance Officer
Общественный Фонд "Accelerate Prosperity"
---
Job Vacancy: Finance Officer, Accelerate Prosperity, Kyrgyz Republic
Title: Finance Officer, Accelerate Prosperity, Kyrgyz Republic
Reports to: Country Director (CD), Accelerate Prosperity and Manager Finance & Accounts, AP Kyrgyz Republic
Location: Bishkek
Salary and package: To attract the best candidate
Please note: Frequent travel will be required to Osh, Naryn, and other parts of the Kyrgyz Republic
---
About Accelerate Prosperity:
Accelerate Prosperity (AP) is a new regional initiative of the Aga Khan Development Network (AKDN) in Central and South Asia, which provides a formal structure to catalyze enterprises, where economic opportunities remain insufficient. AP's mission is to inspire rising entrepreneurs in emerging regions to grow new markets, create sustainable employment, and strengthen communities, with a focus on youth and women in towns and rural areas. Through patient capital and tailored technical assistance and business advisory to startups and existing businesses, AP inspires entrepreneurship by offering lean startup incubation, preparing promising enterprises for investment, facilitating mentorship, and enabling access to impact investments and bank financing.
Job Description:
Finance Officer will be based in Bishkek and will work under supervision of the Country Director, Manager Finance & Accounts and is an integral member of the country program. S/he will be responsible for the timely implementation of the activities in the project, administrative and financial tasks and objectives of the program.
Job Responsibilities:
Summary of Key Functions:
Implementation of operational strategies;
Provision of accounting, administrative, procurement, HR and logistical support;
Provision of support to office maintenance and assets management;
Support to knowledge building and knowledge sharing.
Finance:
Preparation of monthly finance report on a monthly basis and submission till 10th of each month to MF&A for review and check. Preparation of bank reconciliations;
Registration of payments at the BC accounting system and online banking daily by 16.00 for office payments;
Assistance in proper control of the supporting documents for payments and financial reports for the Programme/Project; payment execution and monitoring payment status;
Processing of financial documentation (vouchers, supporting documents, etc.) and maintaining internal expenditures control system by ensuring that vouchers processed are matched and completed, transactions are correctly recorded and posted in ERP; travel claims, monthly payment orders and other entitlements are duly processed;
Assistance to the Audit and prepare necessary documents;
Updating data in the inventory lists bi-annually, making sure the assets used by staff members follow the instructions for usage. Consolidation of inventory report and submission to MF&A for review and approval;
Monitor all advances and payables that they are properly authorized and cleared/paid off as per AP policy;
Archiving and development of forms according to the internal policies and procedures, training of staff on updates/changes in the policies and procedures. Daily staff training on the forms and submission of payments and expenses.
Administration
Full compliance of procurement activities with AP rules, regulations, policies and strategies;
Timely preparation and updating of procurement plans for the Programme;
Support to organization of procurement processes including preparation of receipt of quotations, bids or proposals, their preliminary evaluation;
Preparation of requests with all supporting documents for issuance of Purchase orders, contracts, subcontracts and other documents related to procurement of goods and services.
Creation of requisitions in ERP, registration of goods receipt in ERP, budget check for requisitions;
Serving  as a  focal point  in procurement processing for the Programme/Project.
Maintenance of files related to personnel, finance, procurement, administrative, logistical, programme/project matters;
Checking vehicle logs and preparation of the draft vehicle history reports and maintenance plans.
HR
Salary accruals and payroll preparations consolidated for all regional offices and submission for approval of MF&A and CD.
Preparation and implementation of recruitments, protocoling and HR files holder: management of filing and proper documentation on HR as per HR checklist.
Issue of visas, salary confirmations, reference letters, power of attorneys. Other documents as per staff inquiries.
Taxes
Preparation and on time submission of tax reports on a monthly basis. Preparation and submission of quarterly and annual tax reports.
Ensure all process for obtaining Tax clearance certificate.
Required Qualifications and Experience:
BA in business and administration with a focus on accounting or related area;
At least 3 years professional experience in this area;
Basic knowledge of accounting software;
Good working knowledge of ITC technologies (related software, phone, email, the internet) and computer applications (e.g. MS Office);
Good knowledge of English language, ideally a knowledge of English, Russian and Kyrgyz language;
Willingness to up skill as required by the tasks to be performed – corresponding measures are agreed with management.
Accelerate Prosperity is committed to an inclusive, equitable and accessible workplace. We welcome applications from minority group members, women, persons with disabilities, and others who respect and reflect the diversity of our service users.
Qualified applicants should submit a cover letter, CV, (no other documents, please) via email to kg@accelerateprosperity.org. Please be sure to include minimum salary requirements (in US dollar currency figures) or current salary, projected availability, and to mention where you found this posting. No phone calls please. Only applicants invited for an interview will be contacted.
Subject line: Finance Officer, Kyrgyz Republic
Application deadline: December 25, 2020
To learn more about us, please visit our website at www.accelerateprosperity.org and www.akdn.org
Thank you for your interest. Only those selected for further screening or an interview will be contacted.