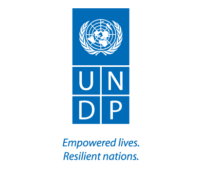 Тендер
Production of videos for CEC
ПРООН в Кыргызской Республике | UNDP
Печатная продукция | Издательство | Фото/видео услуги
---
The United Nations Development Programme (UNDP) in the Kyrgyz Republic under Kyrgyzstan Electoral Support Programme announces a tender ref RFQ 2021-09 "Production of videos for CEC" The bid must be submitted through UNDP e-tendering tool: https://etendering.partneragencies.org Business Unit code: KGZ10 Event ID: 2021-09 No hard copy or email submissions will be accepted by UNDP. Detailed instructions on how to submit, modify or cancel a bid in the eTendering system are provided in the e-Tendering system Bidder User Guide and Instructional videos available on this link (both in English and Russian languages): http://www.undp.org/content/undp/en/home/operations/procurement/business/procurement-notices/resources/ Contact Person for Inquiries: if you have any questions/inquiries, kindly contact us by email: procurement.kesp.kg@undp.org
Please note that this procurement process is being conducted through the online tendering system of UNDP. Bidders who wish to submit an offer must be registered in the system. Visit this page for system user guides and videos in different languages: https://www.undp.org/content/undp/en/home/procurement/business/resources-for-bidders.html
If already registered, go to https://etendering.partneragencies.org and sign in using your username and password. Use "Forgotten password" link if you do not remember your password. Do not create a new profile.
If you have never registered in the system before, you can register by visiting the above link, sign in with username below, and follow the instructions in the user guide:
Username: event.guest
Password: why2change
If you are interested to participate in this Tender, it is strongly recommended that you log in and subscribe to the Tender using "Accept Invitation" feature so you can keep updated with Tender amendments including deadline. Note that in case of inconsistencies between information in eTendering system and other premises, information in eTendering system prevails.
---