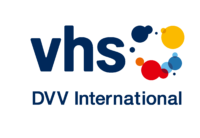 Конкурс
Program Manager
Представительство DVV International в КР
Юридические и консультационные услуги | Услуги экспертов и специалистов
---
DVV International Representative Office in the Kyrgyz Republic is currently looking for a Program Manager
The Program Manager is Responsible for project cycle management for on-going activities in the field of adult and youth education in Kyrgyzstan, implemented by partner organizations.
Duties:
Management of implementation of AE and youth programs:
Planning and reporting:
elaboration of yearly plans and budget jointly with partner organizations and pre-approval;
revision of partners' project proposals;
revision of related activity plans and calculations and their pre-approval;
ensuring timely and qualitative submission of reports on activities implemented;
preparation of contract packages for partner organizations.
Consultations and support:
providing consultations to the partners' staff regarding organization of national events, including content and logistics;
assisting the partner organizations in negotiations and communication with stakeholders and partners, including state authorities both on national and local levels in the framework of assigned projects.
Monitoring and evaluation:
carry out monitoring visits to the project locations, prepare monitoring reports with recommendations;
participate in the project events, organized by the partner organizations;
budget monitoring and timely re-planning of possibly remaining funds,
monitor and ensure timely implementation of the activities and re-planning when needed.
Visibility
ensure that BMZ / DVV International visibility requirements are followed at all the activities organized;
represent DVV International at various events and make presentations when necessary;
write articles for newsletter, websites and Facebook page about the activities implemented;
collect, revise and approve information materials from partner organizations for publication on DVV International's web sites, newsletters, Facebook page.
In addition to management of the programs, the Project Manager will provide assistance and contribute to the general operations / activities of the organization in relation to:
Organization of events on national, regional and international levels (content and logistics, including budgeting).
Implementation of public events such as round tables, press conferences, press-tours, etc.
Policy-level work, lobbying and professional publications in the sphere of adult education.
Acquisition of third-party funding for DVV International's activities in Kyrgyzstan and contribute to the elaboration of project proposals;
Elaboration of country activity plans (year and 3-year plans) in regard to partners, thematic areas, methods and strategic visions.
---
Profile of successful candidate:
Higher educational degree in a field relevant to the job;
Minimum 3-year experience in project management, desirably within development cooperation, including financial planning and monitoring;
Experience in coordinating and developing projects, including fundraising, lobby work and providing advice to partner organizations;
Team worker;
Ready for duty travel within Kyrgyzstan and abroad;
Experience with implementing projects and cooperating with local organizations within adult education, education in the penitentiary system, and youth development, is an asset;
Knowledge of English and Russian are obligatory; knowledge of Kyrgyz and German is an asset.
We offer:
Salary within average local range;
A responsible and exciting task within a development organization active in a total of 34 countries;
Team-oriented organizational environment, in Kyrgyzstan and the Central Asian Region;
Possibility for professional development and learning.
The successful candidate can start as from March, 1, with a probation period of three months.
Application procedure:
Please send your updated CV in English and Russian (indicating potential references from former jobs), as well as a Cover letter with indication of required minimum monthly rate or current salary  to the following addresses: romanenko@dvv-international.kg; kelbert@dvv-international.de, makebaeva@dvv-international.kg.
The deadline for submission of Applications is February, 10, 18:00, Bishkek time.