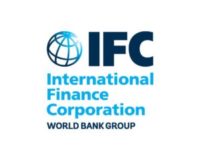 Запрос на выражение заинтересованности
Recruiting a company to prepare financial literacy videos in partnership with local stakeholders including business associations in the Kyrgyz Republic
The IFC Central Asia Financial Inclusion (CAFINC)
Юридические и консультационные услуги | Услуги экспертов и специалистов
---
A.     BACKGROUND
The IFC Central Asia Financial Inclusion (CAFINC) project aims to enhance the level of financial inclusion and capability of consumers in the Kyrgyz Republic, Republic of Tajikistan, and Republic of Uzbekistan in partnership with local stakeholders. Currently the level of financial capability of consumers in all three countries is fairly low, which in turn contributes to the low level of financial inclusion. The CAFINC project is working on different interventions to enhance consumers' financial capability, and the SME financial literacy toolkit is one such intervention.
The toolkit is aimed at introducing SMEs and entrepreneurs to new concepts and enhancing their knowledge of the financial sector including the usage of financial products and services and consumer protection, as well as business development skills like budgeting and financial management.

B.      SCOPE OF WORK
CAFINC is inviting media firms to provide price quotes to prepare financial literacy videos in partnership with local stakeholders including business associations in Republic of Tajikistan / the Kyrgyz Republic. The main objective of the toolkit is to work with SMEs and entrepreneurs to improve their financial literacy and business development skills, including but not limited to: budgeting and financial management, taxation and social fund contributions, savings, borrowing, investments, insurance, consumer protection, and financial risks. CAFINC will provide next materials for the videos: 11 lessons with scripts, slides and a template of financial model in Excel. The firm needs to adapt the provided materials, taking into account the legal and tax requirements for doing business in Republic of Tajikistan / the Kyrgyz Republic, and develop 3 new topics to match the context and format of the previously provided materials by CAFINC.
C.      SPECIAL TERMS & CONDITIONS / SPECIFIC CRITERIA
The consultant/ firm needs to fulfill the following criteria:
Previous experience in developing similar video content/educational materials in electronic format, at least 3 years in business;
Experience in production of video materials using infographics and 3D graphics, at least 3 video materials;
Availability of the necessary equipment / equipment (computer, HD-camera, microphone / sound recording equipment, lighting equipment, etc.) for professional production and editing of video clips or confirmation by a contract of intentions to lease the necessary equipment;
Experience in developing education or capacity building videos;
Experience with donors, IFIs, etc.
All filmed and prepared materials must be of high quality, suitable for use on large screens, websites or social networks;
Ability to organize and plan complex work in accordance with an established schedule;
 Availability of qualified personnel (Project manager / director, cameraman, video engineer / sound engineer, copywriter / journalist / screenwriter, expert in accounting/taxation) with at least 3 years' experience;
Requirements to Expert in accounting/taxation (part of the team):
Experience in developing and providing Financial literacy skills trainings;
Knowledge of SME regulation in Republic of Tajikistan / the Kyrgyz Republic, including taxation and business regulation for each type of SME;
Knowledge of social and ethic norms (specific to the context of Republic of Tajikistan / the Kyrgyz Republic);
Experience in doing business will be an advantage.
Expressions of interest should be submitted in English by email addressed to Fatima Bozorova at FBozorova@ifc.org and Dinara Tologonova at DTologonova@ifc.org
The deadline of EOI submission is September 6, 2021.