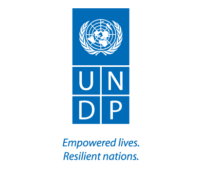 Конкурс
International Consultancy for the formulation of UN Sustainable Development Cooperation Framework (UNSDCF) 2023-2027 in the Kyrgyz Republic
ПРООН в Кыргызской Республике | UNDP
Юридические и консультационные услуги | Услуги экспертов и специалистов
---
The United Nations Development Program (UNDP) in the Kyrgyz Republic on behalf of the UN Resident Coordinator's Office in the Kyrgyz Republic announcing the competition for the position of the International Consultancy for the formulation of UN Sustainable Development Cooperation Framework (UNSDCF) 2023-2027 in the Kyrgyz Republic.
Site address: https://etendering.partneragencies.org/
Business Unit: KGZ10
Event ID: 2021-72
No hard copy or email submissions will be accepted by UNDP.
Detailed instructions on how to submit, modify or cancel a bid in the eTendering system are provided in the e-Tendering system Bidder User Guide and Instructional videos available on this link (both in English and Russian languages): https://www.undp.org/procurement/business/resources-for-bidders
Video Guide on How to Register a Bidder Profile on eTendering: https://www.youtube.com/watch?v=lhtEkSXqMBs&feature=youtu.be
Video Guide on How to Submit a Bid on eTendering: https://www.youtube.com/watch?v=cy34AXsYMrc&feature=youtu.be
Contact Details for submitting clarifications/questions: E-mail address: procurement.osh@undp.org
Please note that when uploading files, the following restrictions and specifications must be followed:
• File name can only contain 60 characters.
• File name and description cannot contain special characters and letters from other alphabets. It should only contain letters from the English alphabet.
• If you are uploading a large number of files (ex. 15 or more), please zip the files into a ZIP folder and upload the folder instead of each file individually. You can upload several ZIP folders, but if you do this, please note that the total size of each ZIP folder uploaded cannot exceed 50MB.
Please read the solicitation documents of the event carefully to ensure that you are meeting the event requirements for document submission. There may be restrictions on the size and format of the uploaded files.
---
Documents :
USER GUIDE FOR BIDDERS RUS
USER GUIDE FOR BIDDERS ENG
---