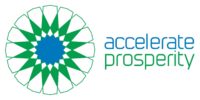 Конкурс
Finance Intern (Paid)
Общественный Фонд "Экселерейт Просперити"
---
Title: Finance Intern (Paid), Accelerate Prosperity, Kyrgyz Republic
Reports to: Finance Manager, Accelerate Prosperity
Location: Bishkek
 About Accelerate Prosperity:
Accelerate Prosperity (AP) is a new global initiative of the Aga Khan Development Network (AKDN) in Central and South Asia, which provides a formal structure to catalyze enterprises, where economic opportunities remain insufficient. AP's mission is to create inclusive economic growth and empowerment, with a focus on youth and women in rural areas, by catalyzing sustainable Small and Growing Businesses (SGBs), and by promoting entrepreneurship. Through patient capital and tailored technical assistance and business advisory to startups and existing businesses, AP inspires entrepreneurship by offering lean startup incubation, preparing promising enterprises for investment, facilitating mentorship, and enabling access to angel and investment financing.
 Job Description:
Accelerate Prosperity is currently looking for a Finance Intern to support its Finance Team efforts. This role would assist throughout the revenue department. This individual would have exposure to every area within the department (procurement, HR, administrative) during her (his) time here. The position offers a unique opportunity to experience a fast-paced corporate environment with the opportunity to develop your business acumen and skill set.
Job Responsibilities:
Provide administrative support such as filing, scanning, copying and mailing;
Assist in consolidating procurement files, scan and uploading to the G-Drive;
Update data on inventory list;
Sort out the vouchers;
Facilitate timely registration of travel requests and purchase request forms;
Assist with paperwork purge and document/file retention as directed;
Handle sensitive or confidential information with honesty and integrity;
Support on routine activities.
Required Qualifications:
Undergraduate students or recent graduates from finance, economics, accounting, or other relevant fields;
Attention to detail with a commitment to high quality and accuracy;
Able to learn quickly, make an immediate impact, and provide value-added service to our team;
Computer literate with practical experience in Microsoft Office applications;
Ability to work in a fast-paced environment and meet deadlines;
Advanced English and Russian language skills (written and oral).
Accelerate Prosperity is committed to an inclusive, equitable and accessible workplace. We welcome applications from minority group members, women, persons with disabilities, and others who respect and reflect the diversity of our service users.
Qualified applicants should submit a cover letter and CV (no other documents, please) via email:
aidina.dzhaparova@accelerateprosperity.org
Subject line: Finance Intern
Application deadline: October 4, 2021
Internship type: Paid
To learn more about us, please visit our website at: www.accelerateprosperity.org and www.akdn.org
Thank you for your interest. Only those selected for further screening or an interview will be contacted.